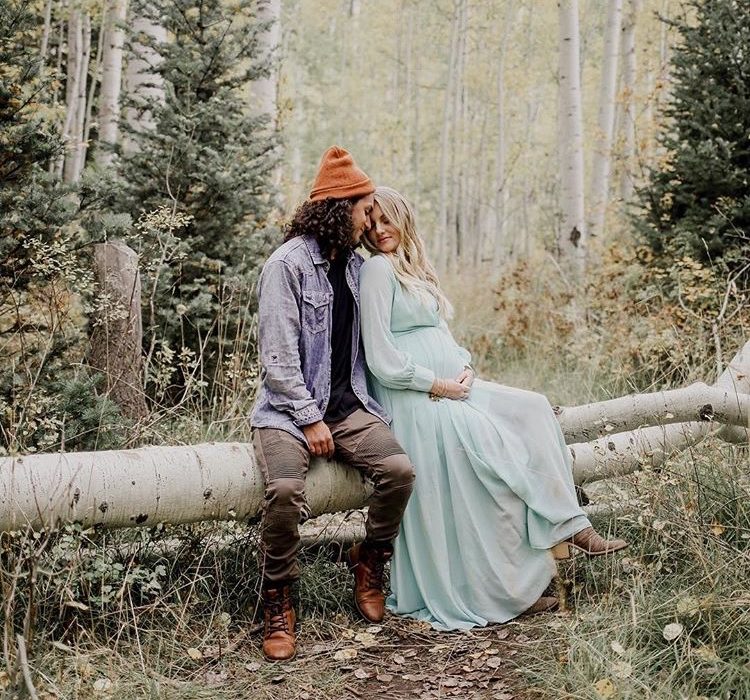 In the world of weddings and events, having a photographer is just not enough to capture the entire day anymore. So bring on the rise of videographers! We got in touch with one of our favorite video duos, Ian and Tavia Saunders, to learn about their journey and what inspires them to create!
How did you two meet?

Tavia: We actually met in middle school! We had some mutual friends but Ian didn't talk to me, until later on.
Ian: I always thought she was cute, once I had the guts to get to know who Tavia was, she turned out to be a really rad girl to hang out with!

What made you want to pursue videography?

Ian: You know it was never really a plan, my buddies and I would be up in the mountains hiking every weekend and thought it was fun to take pics with only our cell phones. From there, I started loving what I was capturing around me and decided to purchase a GoPro to create videos of our hikes. I just really loved capturing our exciting sometimes suspenseful moments from our little adventures. That's when I decided to really immerse myself into creating video content, hoping our videos would inspire others to go out and explore. Soon after I purchased a drone and a DSLR camera. Later on I started having friends inquiring about video work (mostly for weddings) and really fell in love with capturing other people's stories.
How would you describe you videography style?
We try to go for an adventure lifestyle. When we're with couples we like to capture them having fun, experiencing exciting things that's personal to them. When we're working with brands we do our best to go the non traditional route and create more lifestyle content rather than product focused.
Where do you two pull inspiration from?

Ian: I find myself being inspired by the outdoors and people. There's always something new to see or a unique story to hear from meeting new people in different places.
Tavia: Ian is a big inspiration for me just his work ethic inspires me to work hard as well. What also inspires me is filming weddings, the love that people have on that day is such an inspiration. I love feeling that fresh love of someones wedding day, it makes me think our wedding and brings all the feels back!


If you could shoot anywhere in the world, where would it be and why?

Alaska. It's a place that resonates to us as an adventure land, there's so much to see and so much wildlife. We would love to go there to shoot a documentary on the wildlife one day.

Where do you see yourselves going in the next year?
We hope to continue working with such rad folks in a variety of places. We're definitely going to be pushing ourselves and taking a lot more risks this year.

These visual storytellers are available to book for weddings, commercial, family sessions and much more!
Check out their website HERE and follow along on instagram: @iforeversaunders and @tavialillian