New! New! Ember SLC + Utah Venue Market
Check out Salt Lake's freshest downtown event space and online resource for stylish gatherings.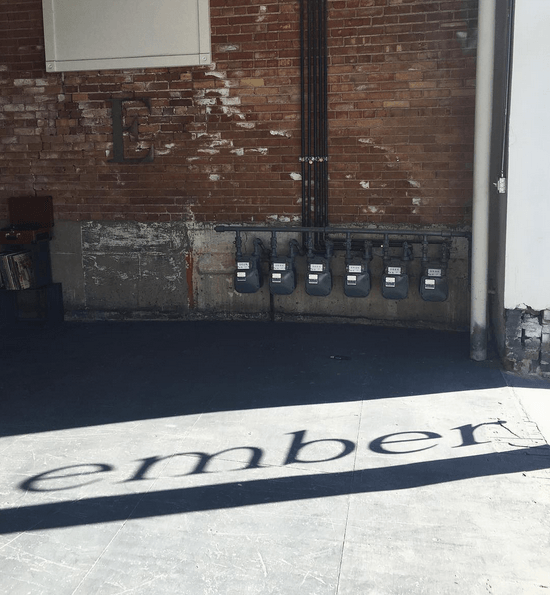 We shed a few tears last month when Bohem permanently shut the doors of it's boho-chic, brick-and-mortar boutique on State Street (R.I.P.). But we've since dried our eyes and put away the Kleenex, because with all endings come new beginnings, and this newness is especially good: 
The 100-year old urban space is being reborn as Ember, a stylish, spacious, blank-slate venue for celebrations and gatherings in the heart of downtown Salt Lake City
.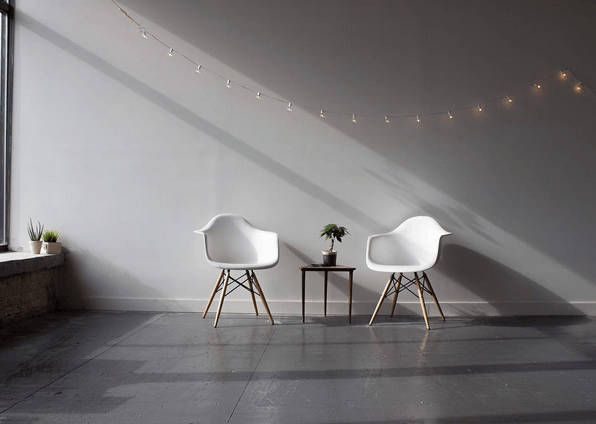 The modern and minimalist 3,700-square-foot space boasts exposed brick, raw wood beams, fresh white walls, concrete floors, and vaulted ceilings. The flood of natural light from large front windows and the interior's Scandinavian vibes make it perfect for Kinfolk-esque events, but the setting works just as well for shindigs that are more edgy, glam, or bohemian—like a crisp white shirt, you can dress it up or dress it down. There's also a custom bar with a butcher-block top, a spiral staircase that leads to a small loft, two marble-accented bathrooms, and a private outdoor patio that offers an optional back entrance. The stretch of pavement will eventually be surrounded by charming foliage-covered fencing—hang a string of bistro lights, bring in some lounge furniture, and you've got yourself an instant urban oasis.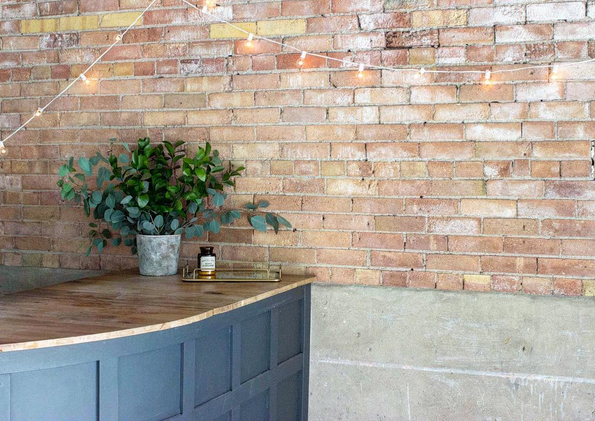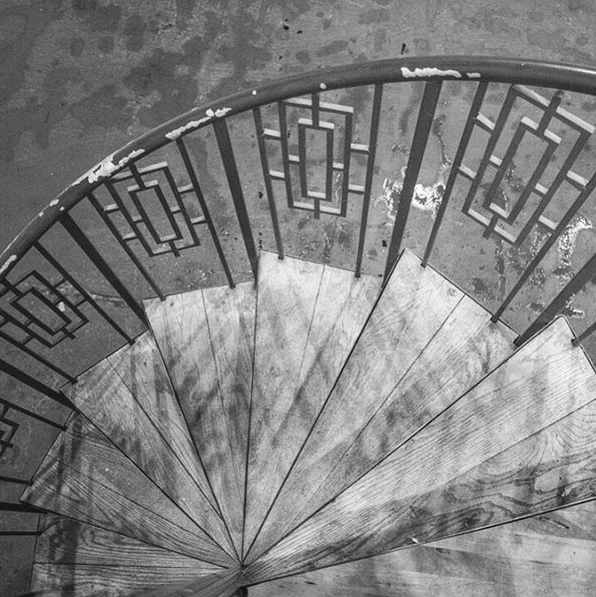 We chatted with the ladies behind the chic new venue, friends and business partners Casey Chase and Remy Fowles, to get the scoop on Ember and their other new venture: Utah Venue Market. Inspired in part by The Venue Report, the ladies launched this curated online resource featuring local spaces and places to wed, party, educate, create, and congregate throughout the Beehive State. Get to know this dynamic #girlboss duo, their vision for Ember and Utah Venue Market, and their love for 'local first' and bringing folks together.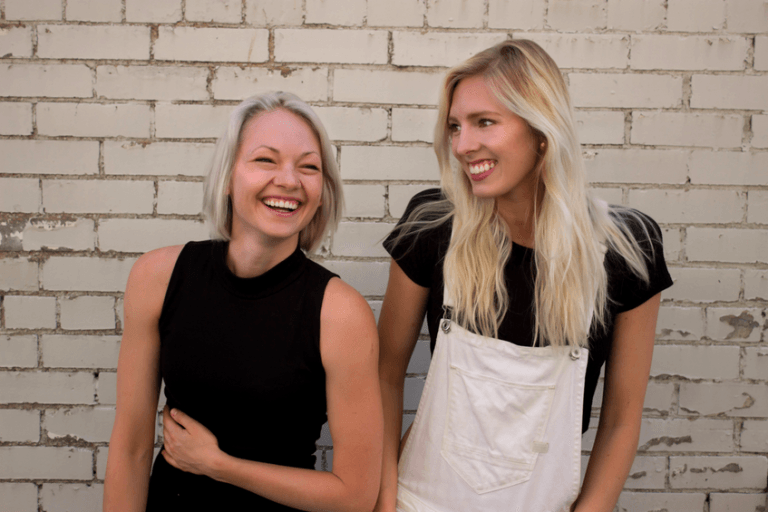 What are your backgrounds and how did the two of you meet?
Casey: I previously worked as a producer and event director at Studio Elevn, and Remy owns a web and graphic design company called niftic.agency. We met at the climbing gym and instantly hit it off. We started talking about our work, Salt Lake culture, and the need for an online resource to bring Utah's event industry together (we are both big fans of 'local first' and wanted a way to connect more with other unique, small businesses). With Remy's web development and graphic design expertise and my production and event experience, the dream became a tangible reality. And thus, Utah Venue Market was born!
Aside from being a killer space in the heart of downtown, what prompted you to open Ember? Did you see a need for a fresh, new space in SLC?
We chose to open ember because we felt that as curators of venues on a virtual platform, we also needed a physical space to bring people together. Finding resources and forming industry connections online is important, and meeting in person and building upon these relationships is the natural progression. Ember is a way for us to practice what we preach, as well as provide an awesome space to operate out of.
How does your background in production and events come into play with Ember?
Casey: After working in production and events for four years, I learned that spaces need to be aesthetically pleasing and functional. You can't have a beautiful space that isn't adaptable and you can't have a technically sound space that doesn't appeal to your audience. Working with different event planners, engaged couples, photographers, and corporate CEO's really gave me insight into the variety of needs that clients expect from a venue.
What type of events do you envision taking place at Ember?
Ember has the perfect combination of modern minimalism with a touch of artisan charm. I anticipate the space will be appealing for anything from weddings and intimate dinners to workshops and corporate parties. Ember really is the perfect canvas for anyone with a vision to create in. Ember also offers everything from full planning and event execution to an a la carte menu so that clients can choose to have a turn-key experience or blank space to make their own.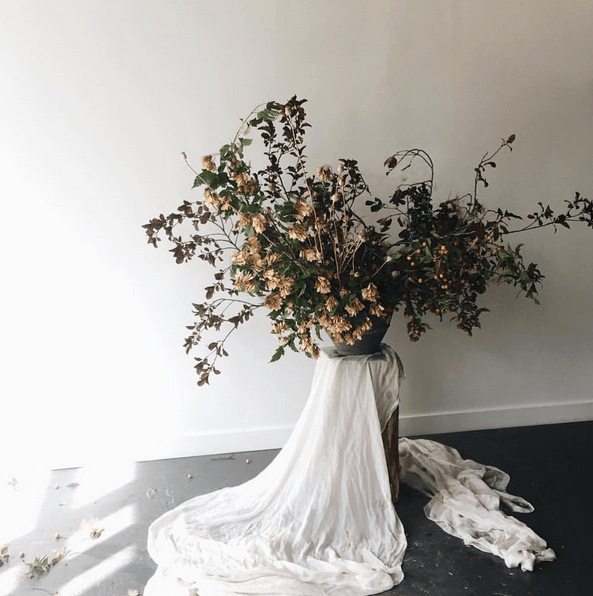 Would you consider Utah Venue Market a one-stop shop for local venues for all types/styles of events?
Utah Venue Market was created to be the ultimate online resource for any event needs in Utah. The emphasis is on venues because a venue is really the first step for most people in the planning process. Venues are also one of the biggest spends for an event, so it is incredibly important that people have access to as many details as possible when making such a big decision.
The site currently lists a curated selection of venues and vendors. For others who wish to be included, can they submit their space or business for consideration?
Our goal is to have every venue on Utah Venue Market that deserves recognition. The second we hear about a venue or vendor, we do extensive research on their reputation, amenities, and the services they provide. We do this so that clients can know as much information as possible before they put in the leg work it takes to plan their event. There is also a 'Submit Your Venue' button on the top of the page for venues to be submitted to the website and reviewed for a potential listing.
When a couple or client books a venue via Utah Venue Market, are they connected to the venue or do you handle all the details and coordinate the event for them?
When a client inquires about a venue via Utah Venue Market, we start the coordination process with them by assessing the client's needs. We also ask some questions that are helpful for the venue to know right off the bat. This eliminates any initial barriers that tend to come up during the planning process, and provides an efficient way to save time and energy for venues, vendors, and clients. We then pass off all the details to the venue—we not only want to cultivate great relationships between venues and vendors, but between venues as well! We believe this will help raise the bar for the events industry in Utah.
Tessa Woolf
Author at Salt Lake Bride Bride & Groom