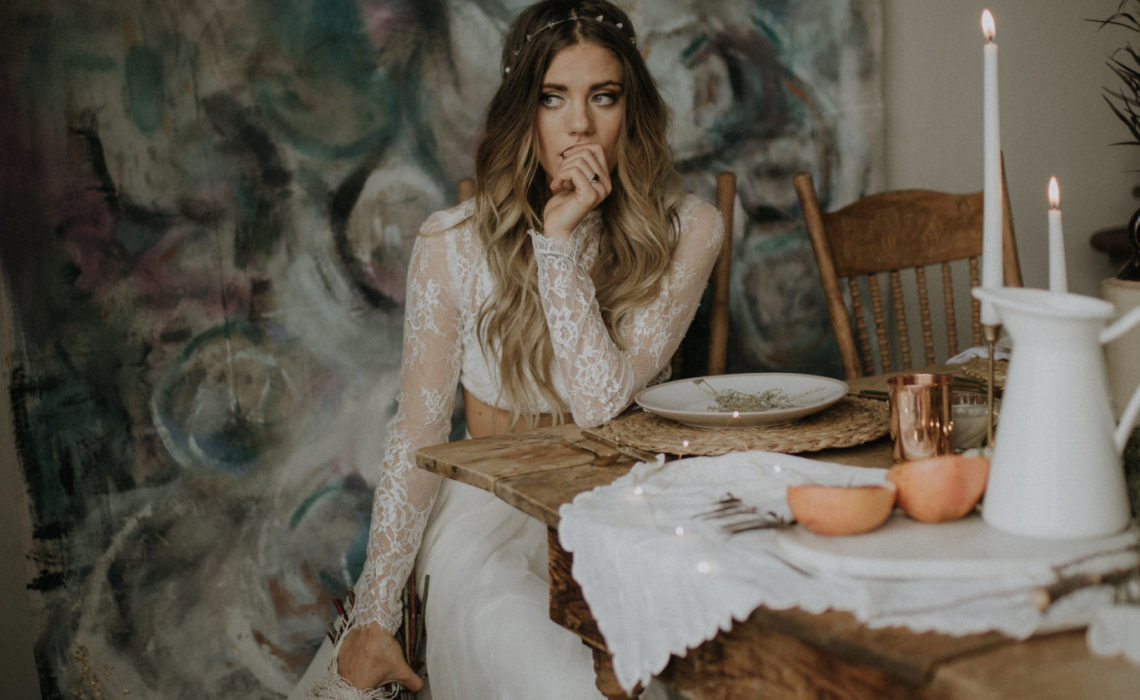 Vintage-inspired, authentic and moody. This stylized bridal shoot caught our attention for obvious reasons! Local creatives from all over the valley came together to make some serious moody wedding vibes that left us speechless.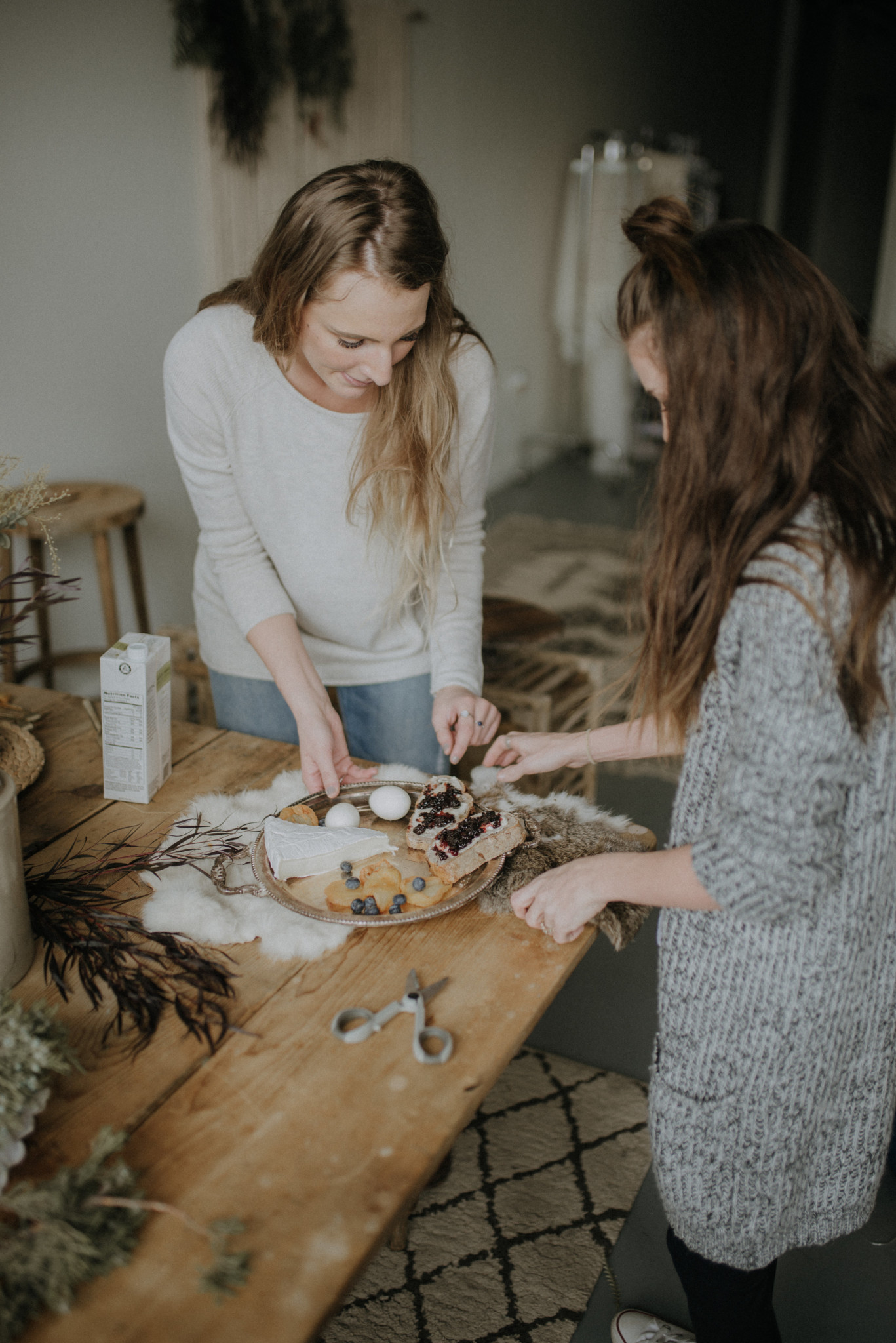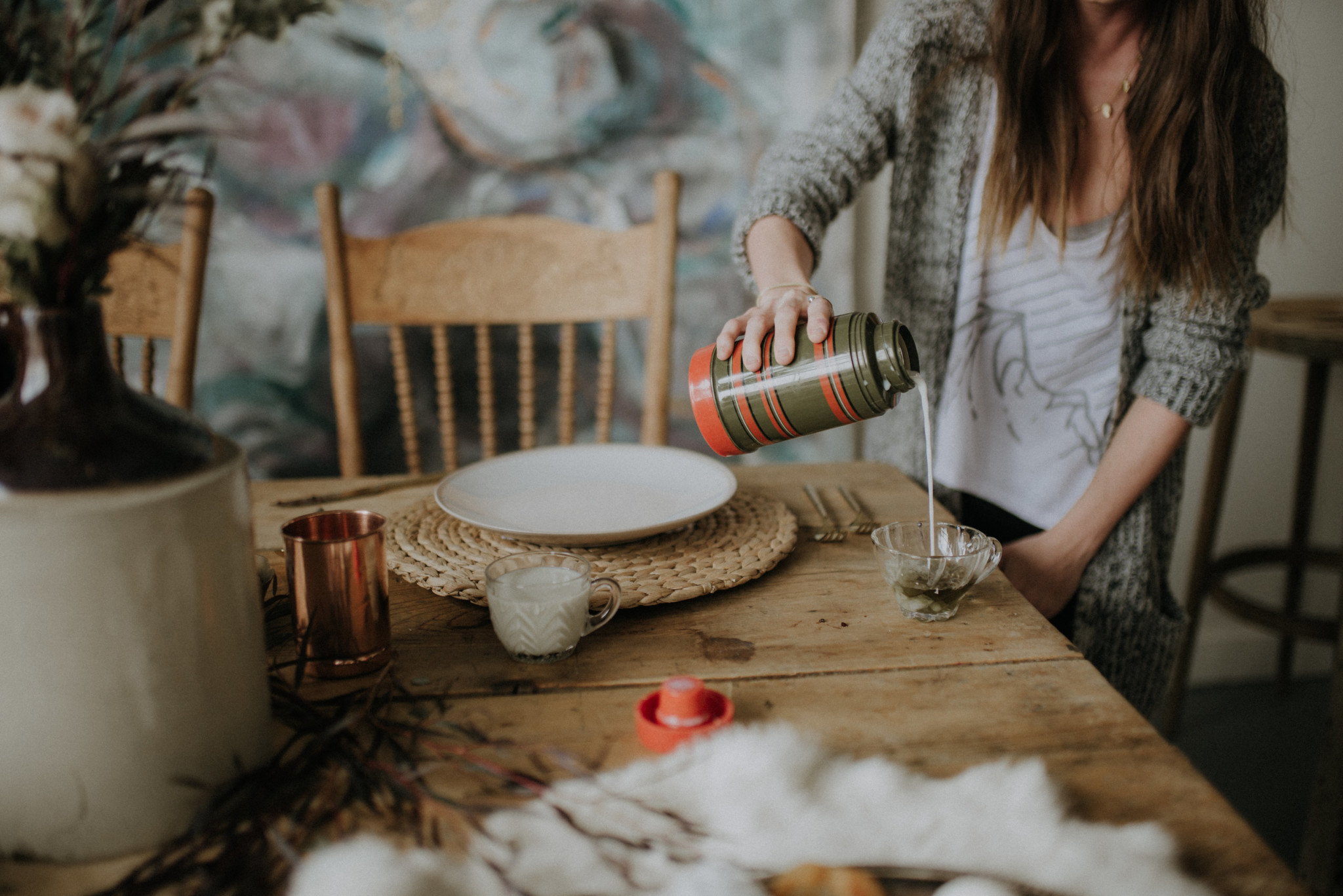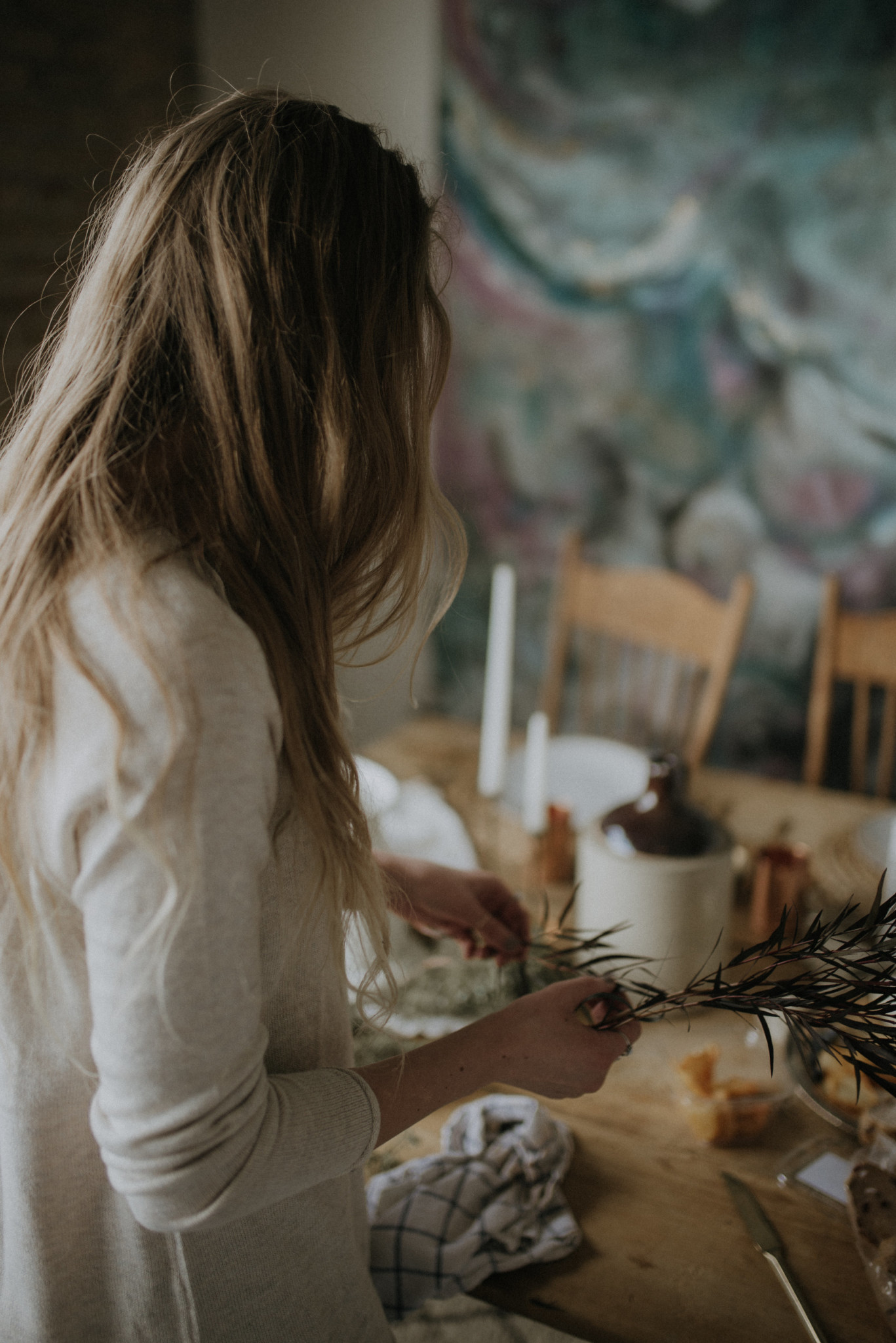 Not only was this photoshoot an absolute dream to look at but being on site was a total blast! The creative crew was full of jokes and laughs while working together to make a vision come to life.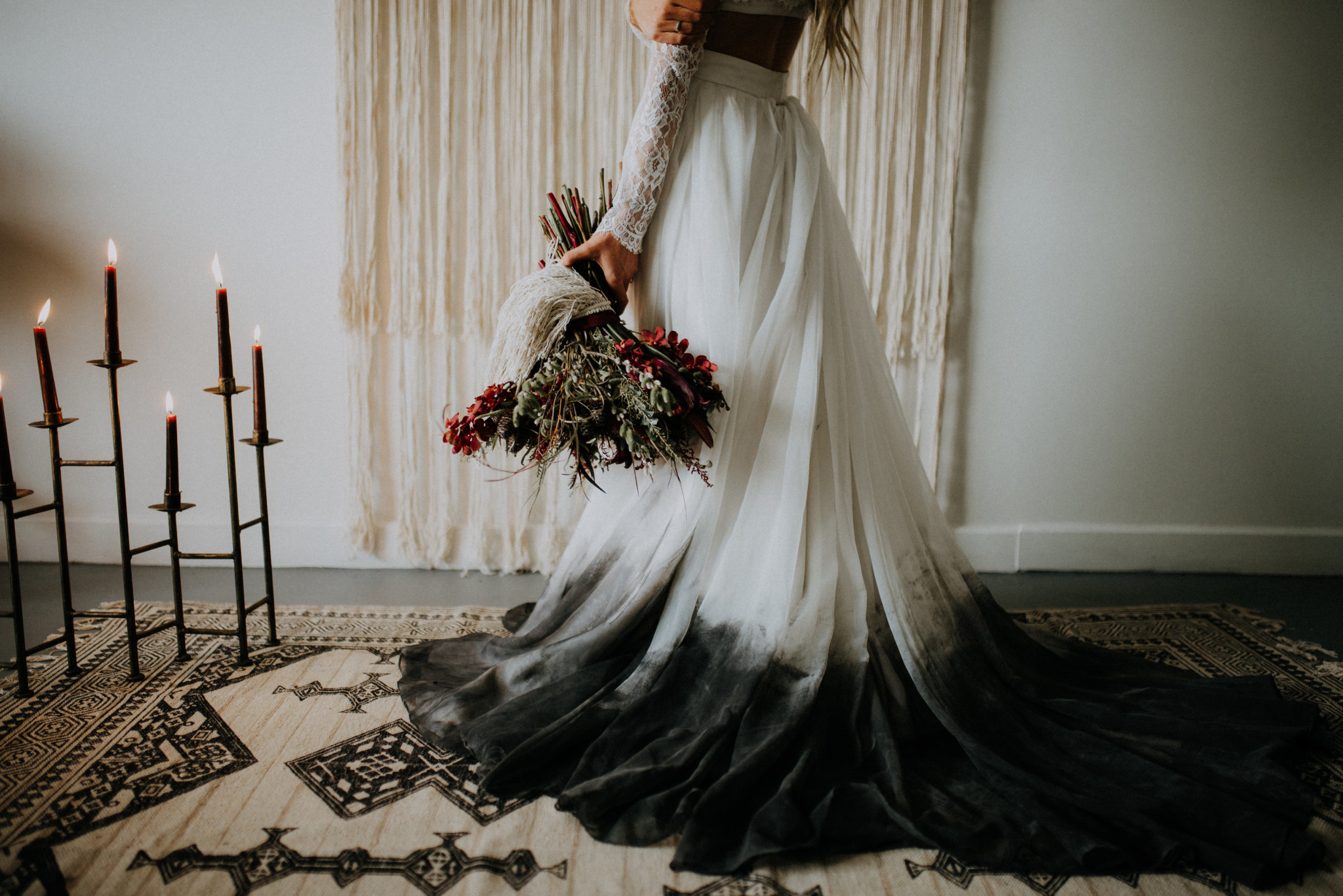 The dress is everything, right? Our jaws are still on the ground over this dipped dyed bridal set from Sweet Caroline Styles. The settle black ombre skirt brings gives us all those ethereal moody feels and adds an unexpected twist to the traditional white wedding gown. Needless to say, we're beyond googley-eyed over this look!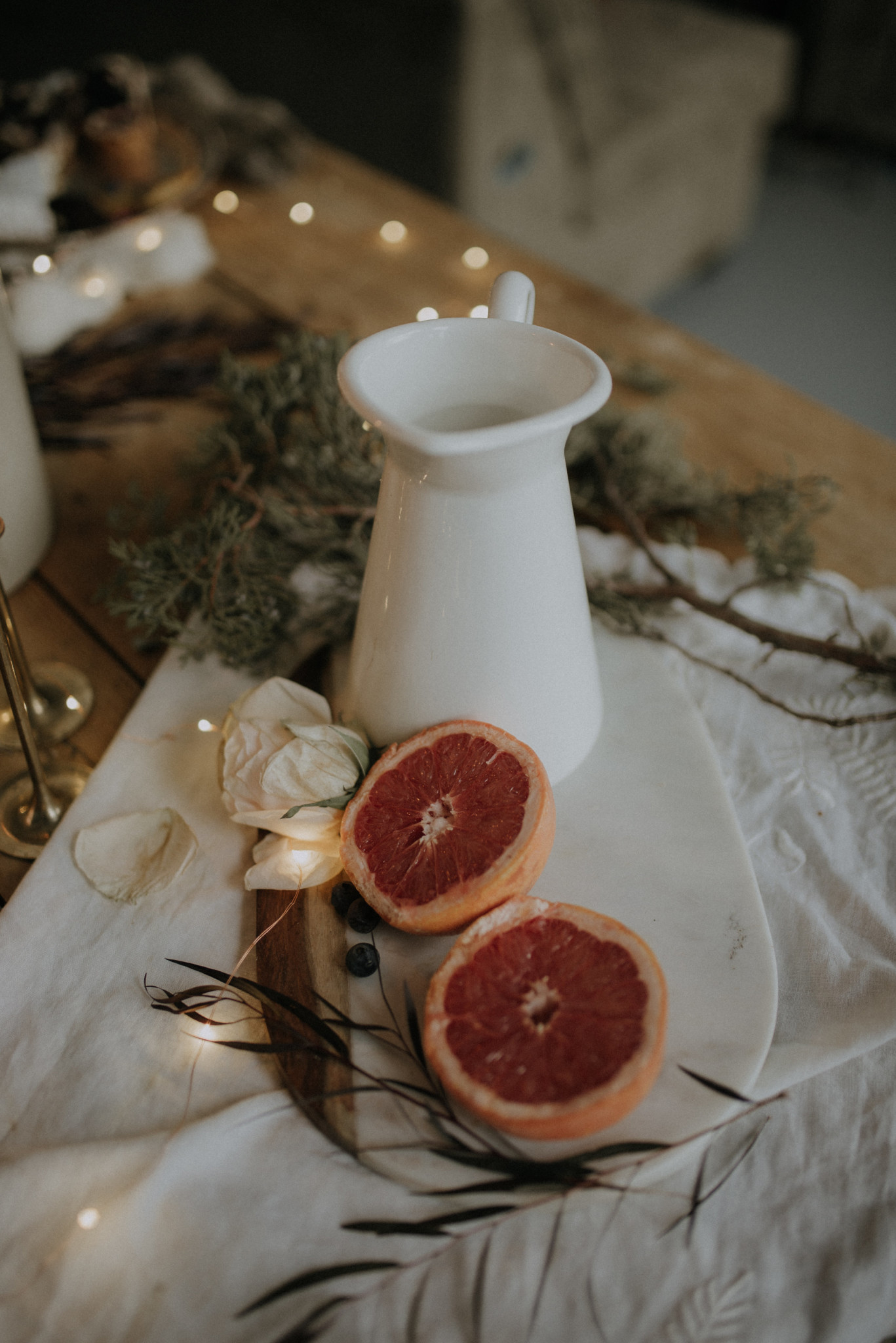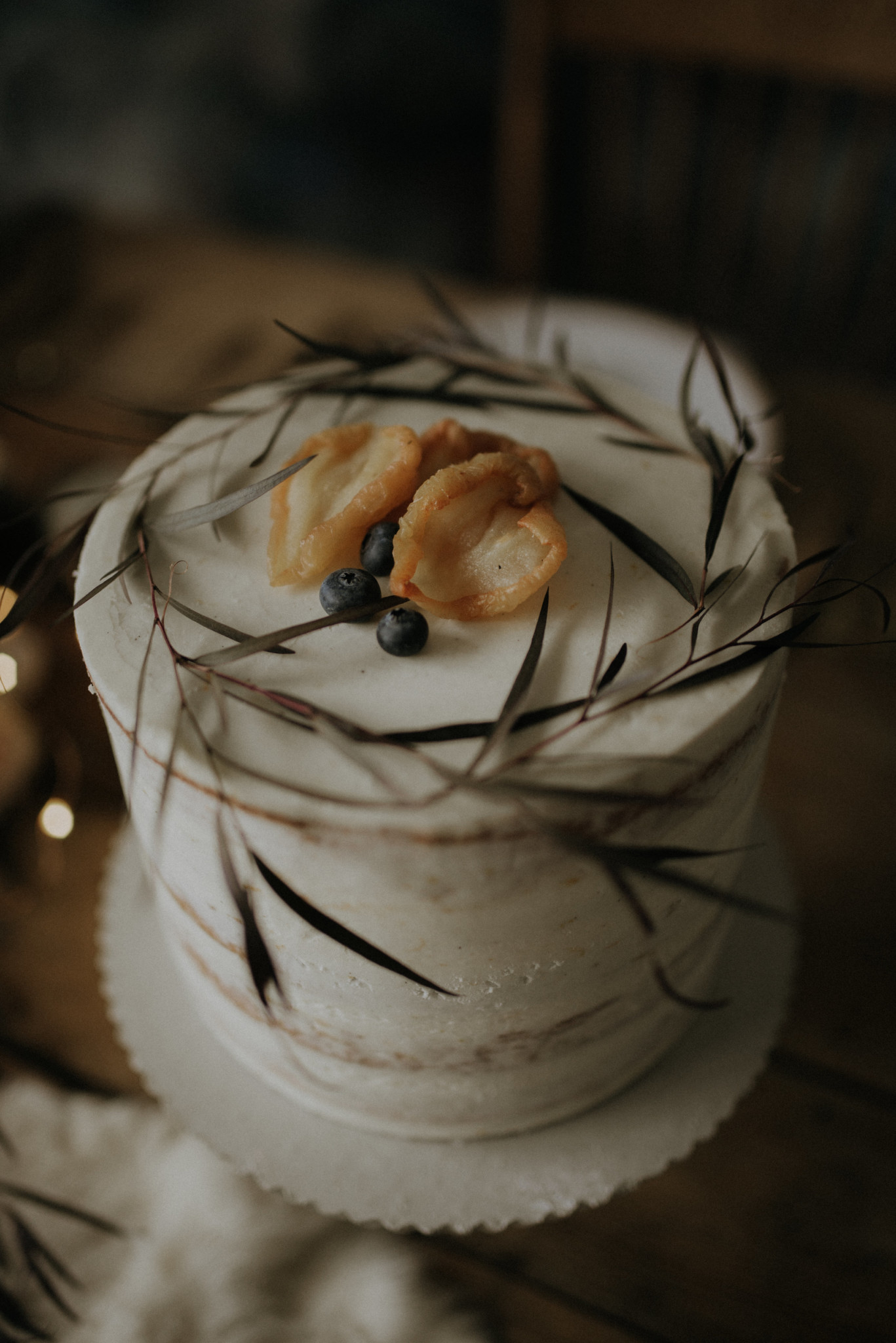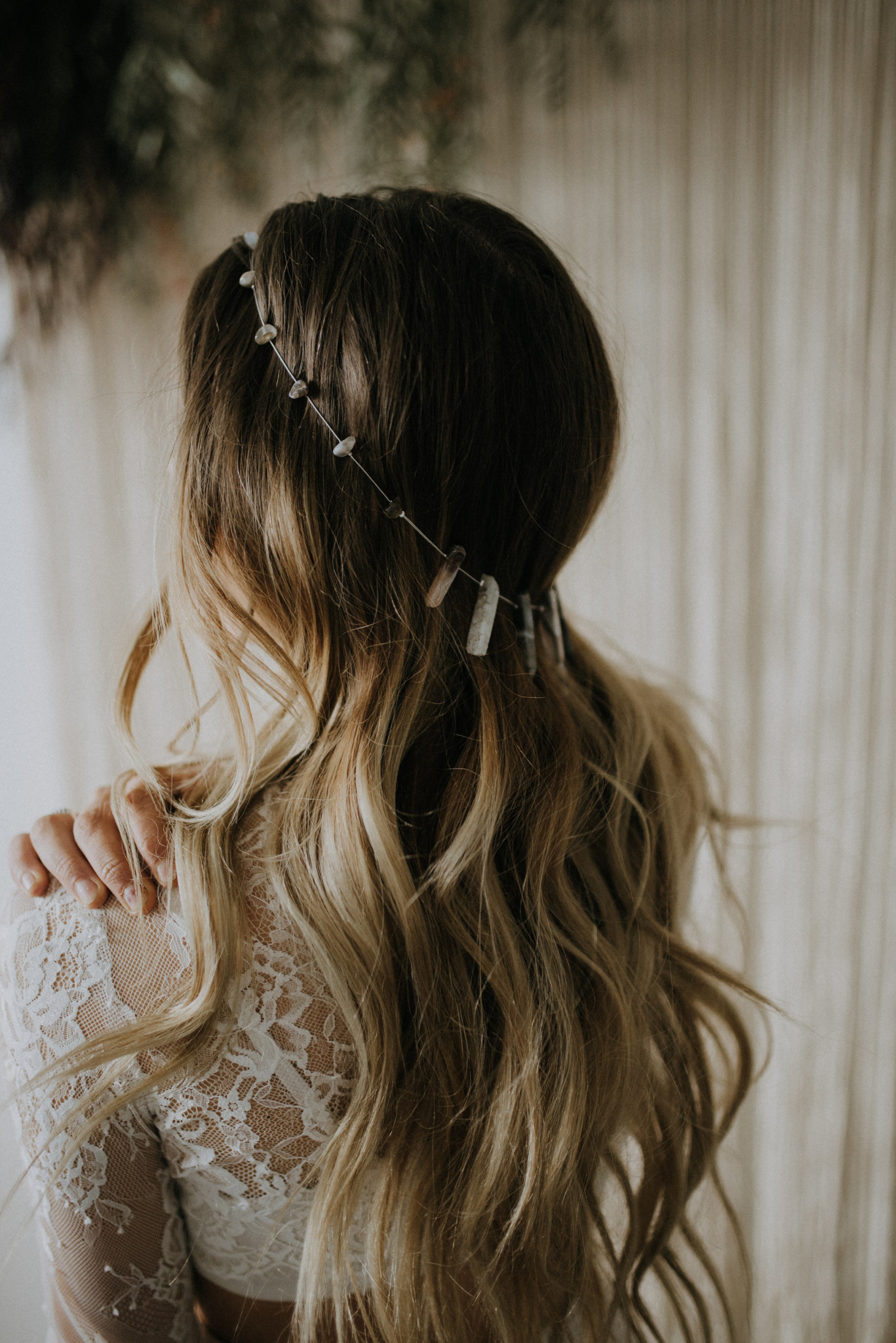 There's nothing we love more than a unique bridal head piece and Dani Hagemeister is a head piece wizard. She made the most stunning gemstone crown for this ravishing photoshoot. This takes the flower crown to a new, uniquely earthy level while keeping it subtle and simplistic.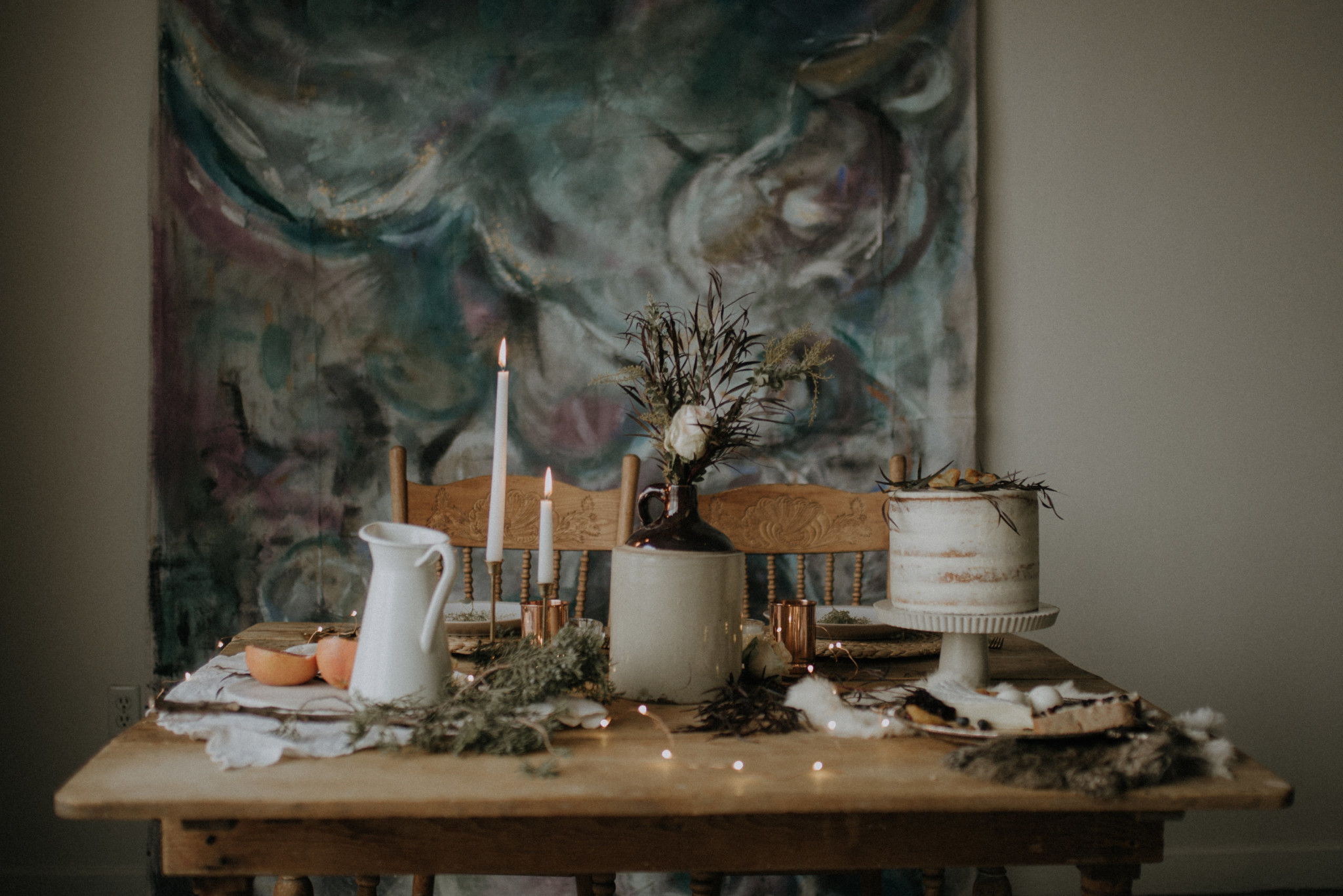 Dream team, Fox Heron Collective and Havenwood Design Co, dazzled us with this set. The hand-painted backdrop by Fox Heron was something out of a Van Gogh inspired dream that we never want to wake up from. Havenwood Design Co nailed every last detail, from the place settings to the candle arrangements, we are stuck in awe at the enchantment of the "little things".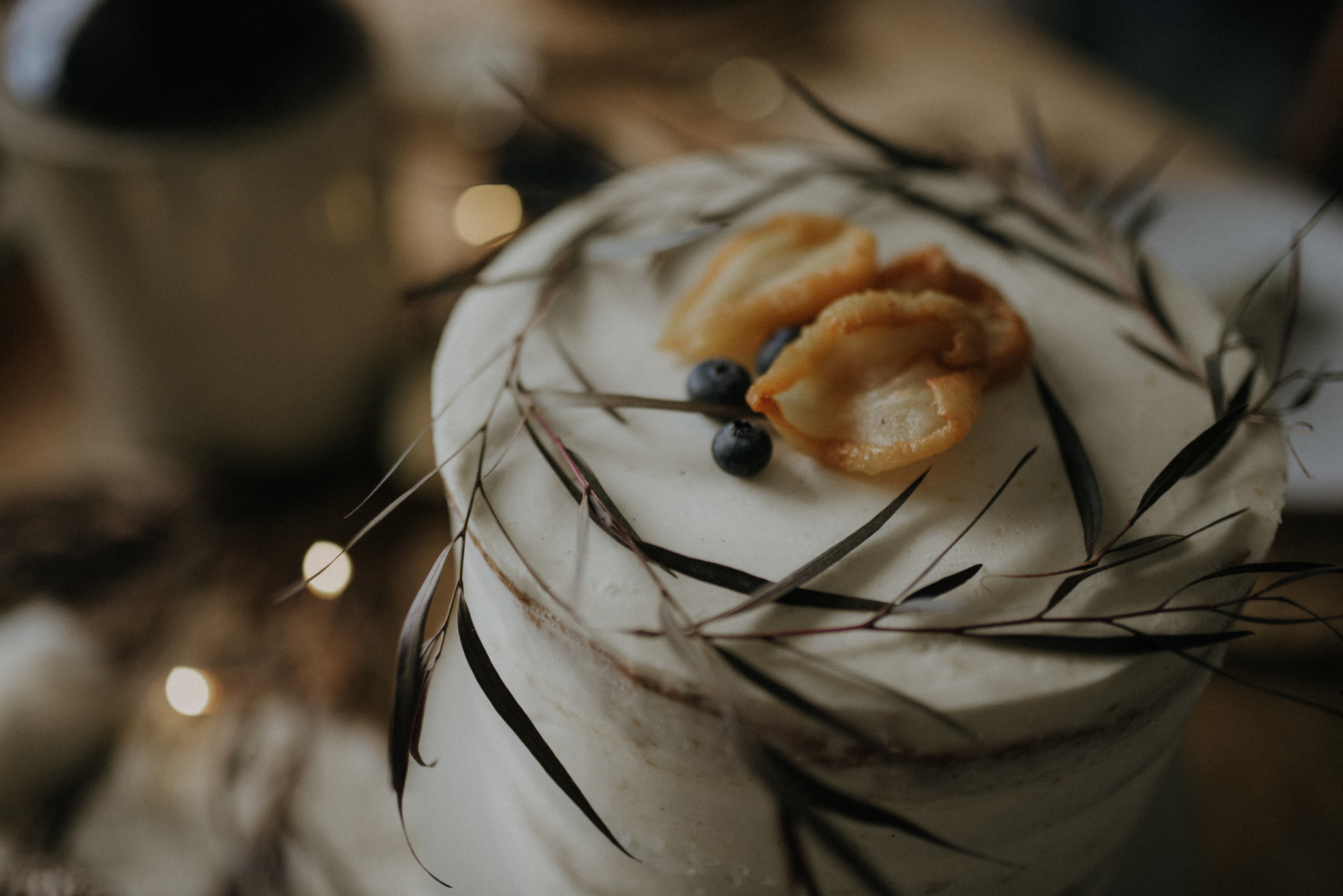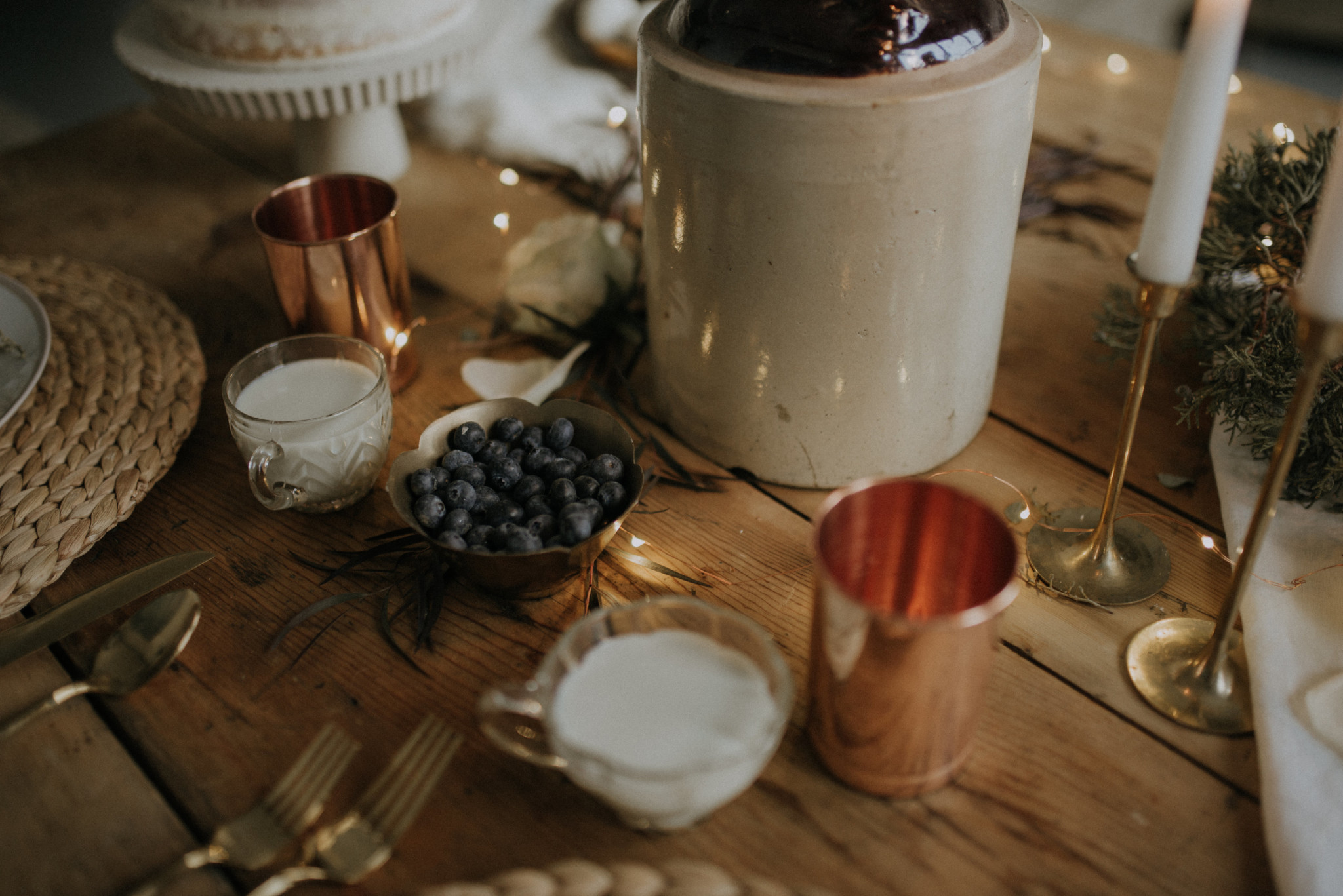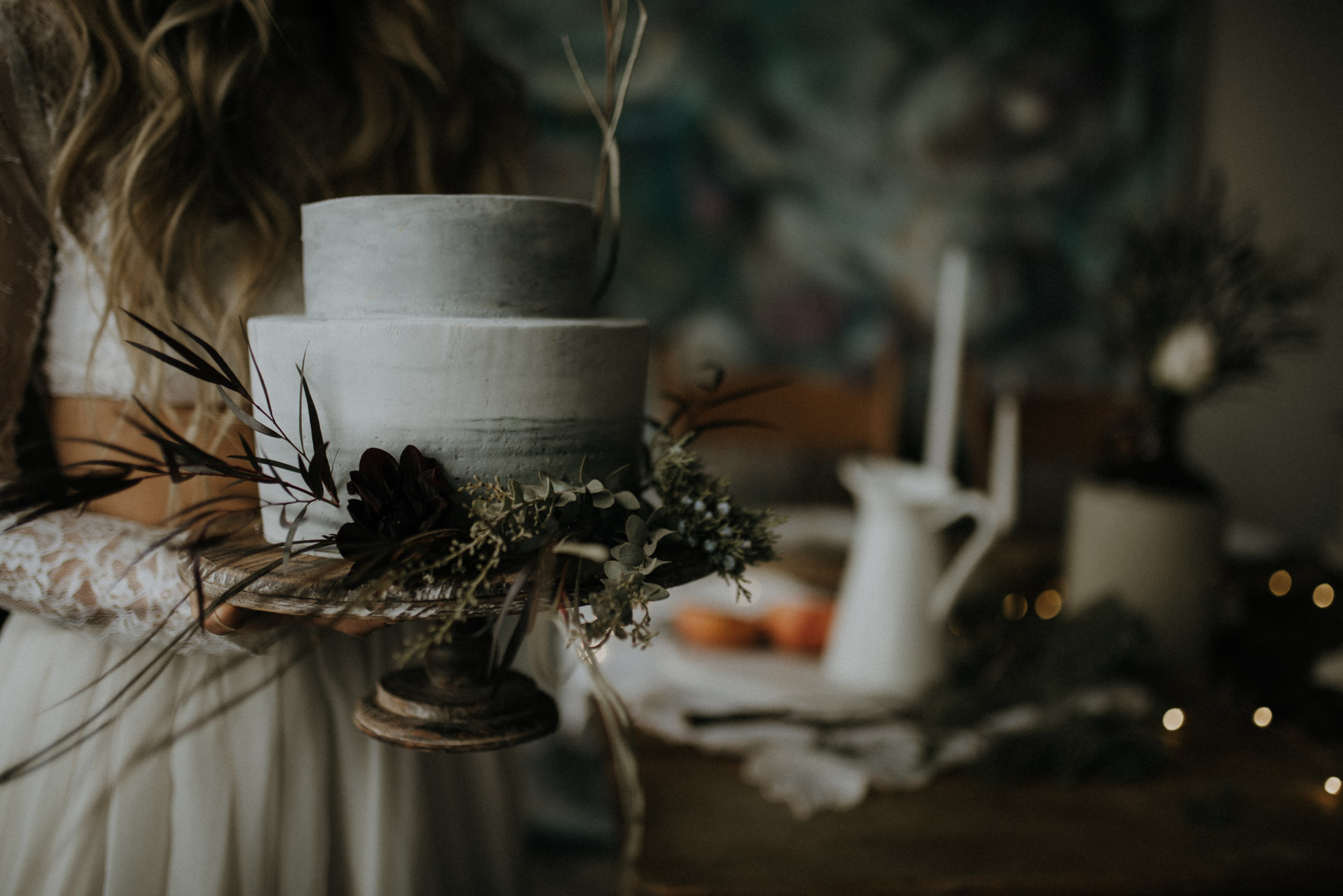 We were drooling over Rockstar Cakery's creations. Not only were these cakes incredibly eye-catching but they were delicious! Have you ever heard of an Earl Grey flavored cake? Yeah, we hadn't either! It was a cake to remember, taking one of our favorite early morning comfort drinks into a lux wedding cake.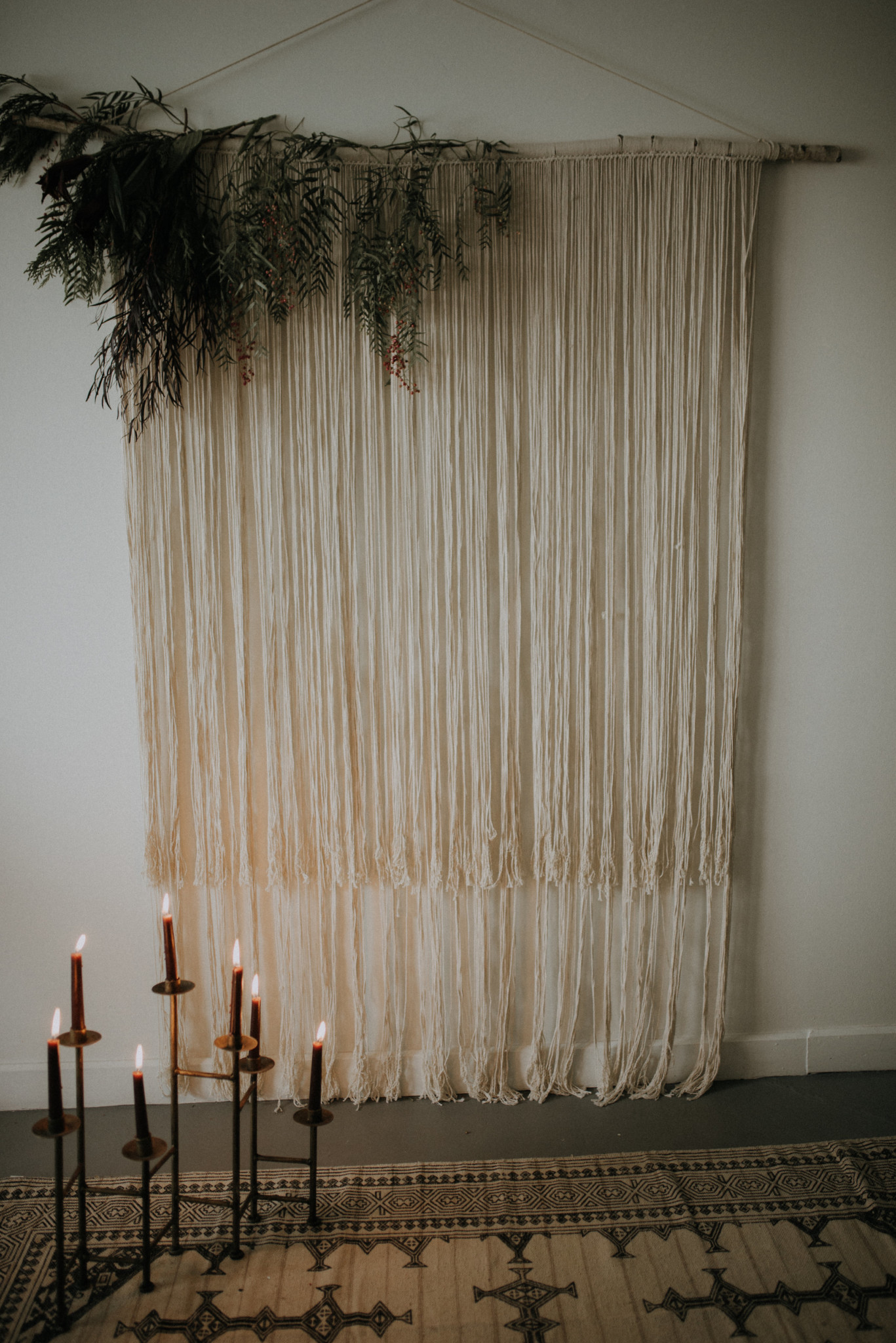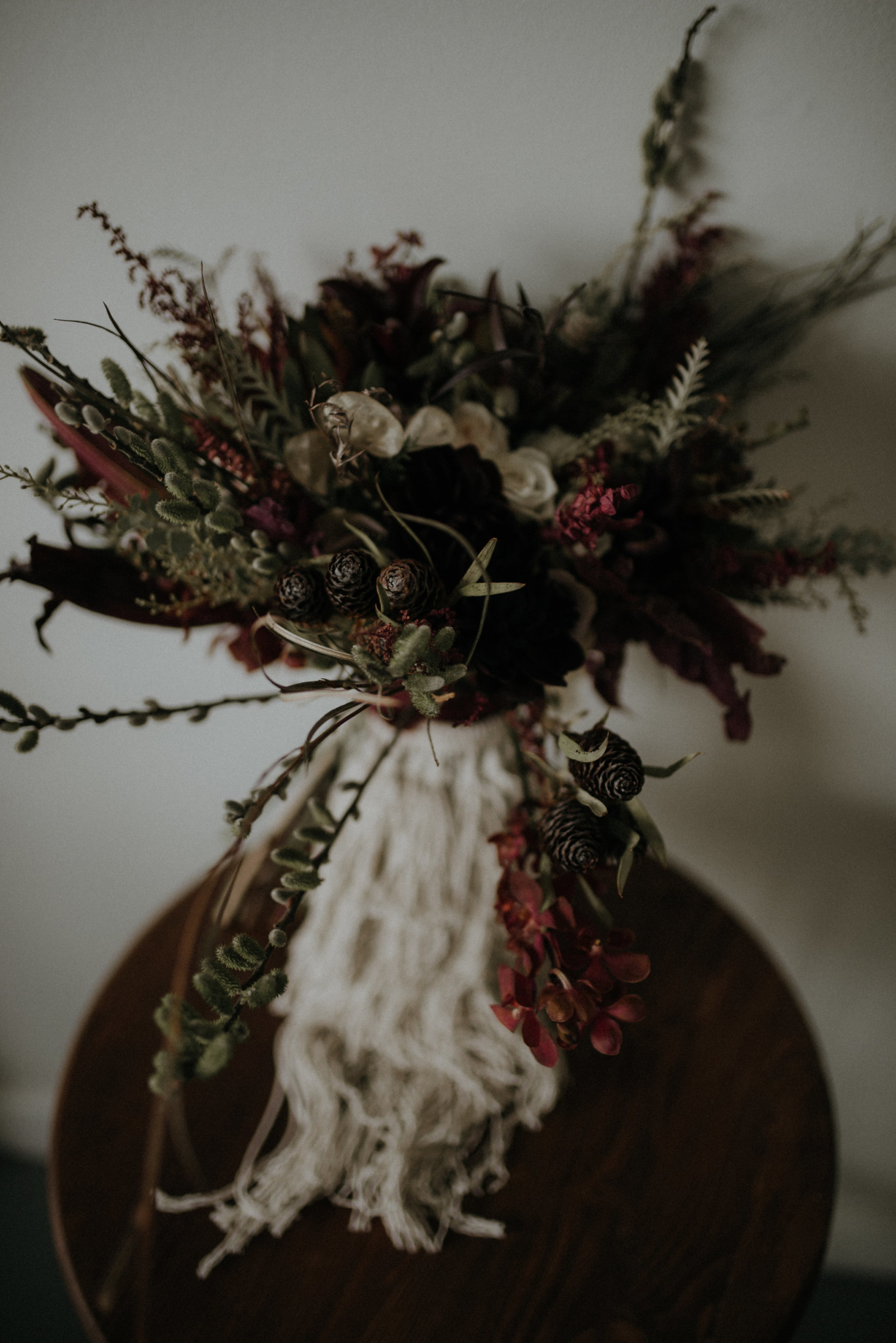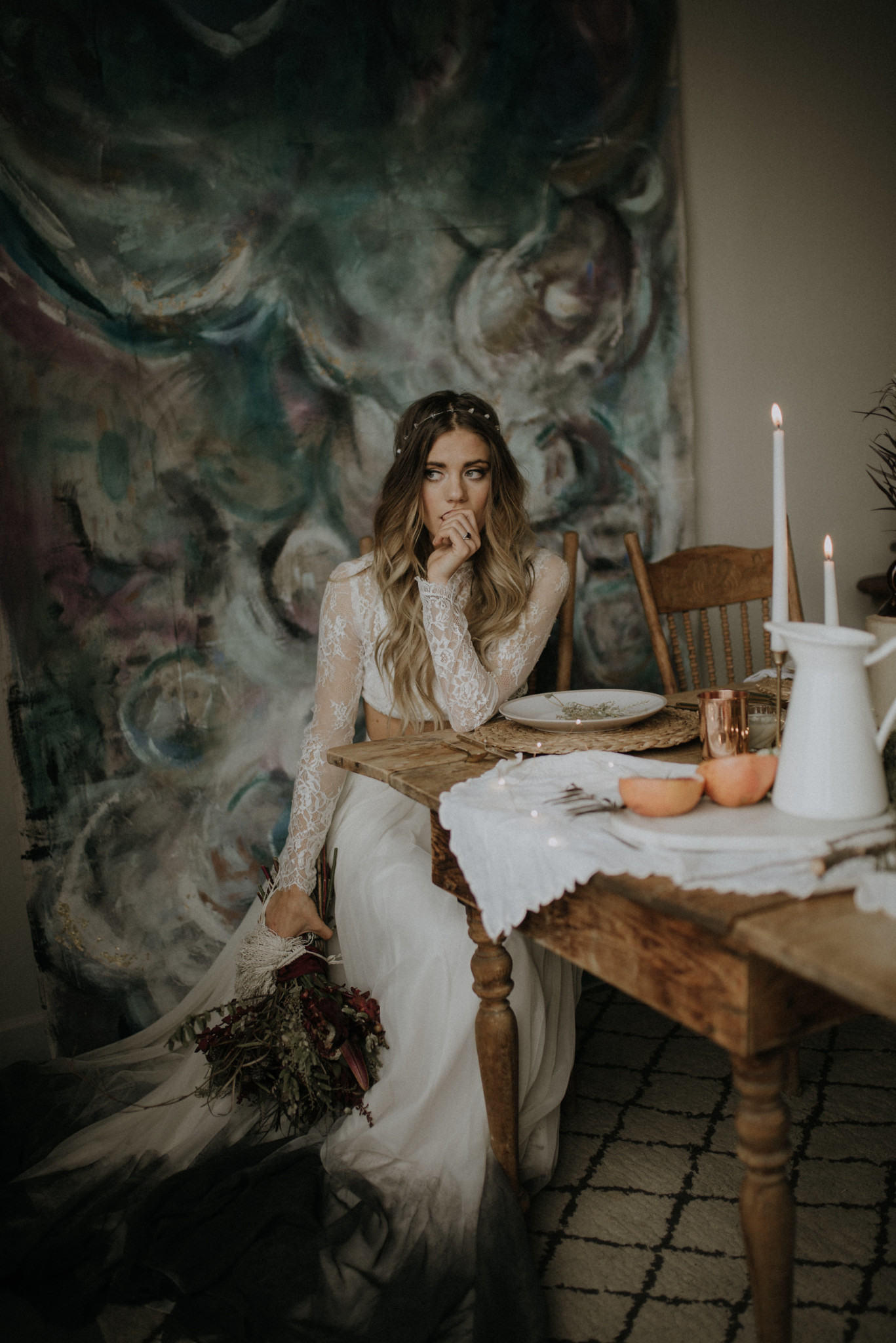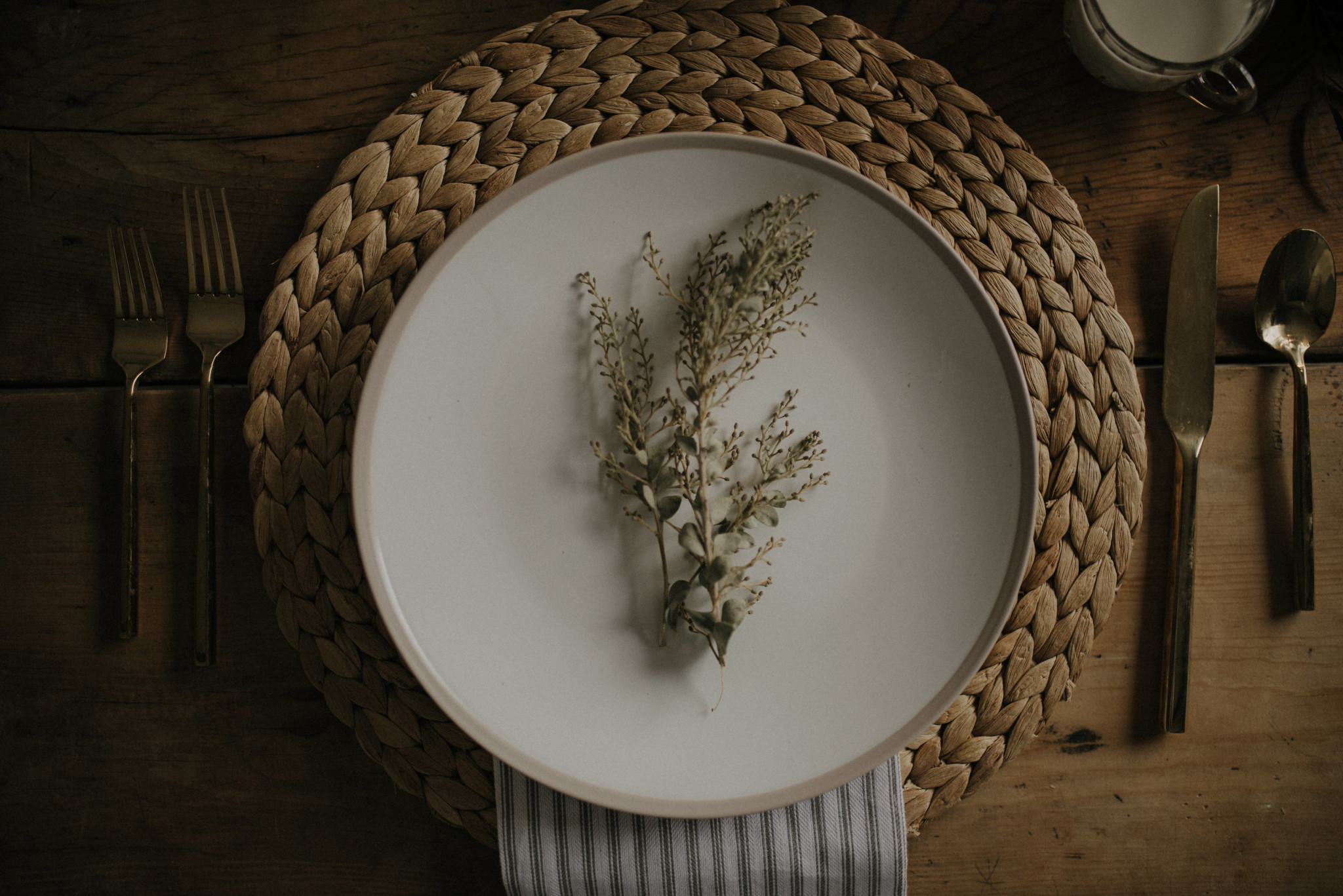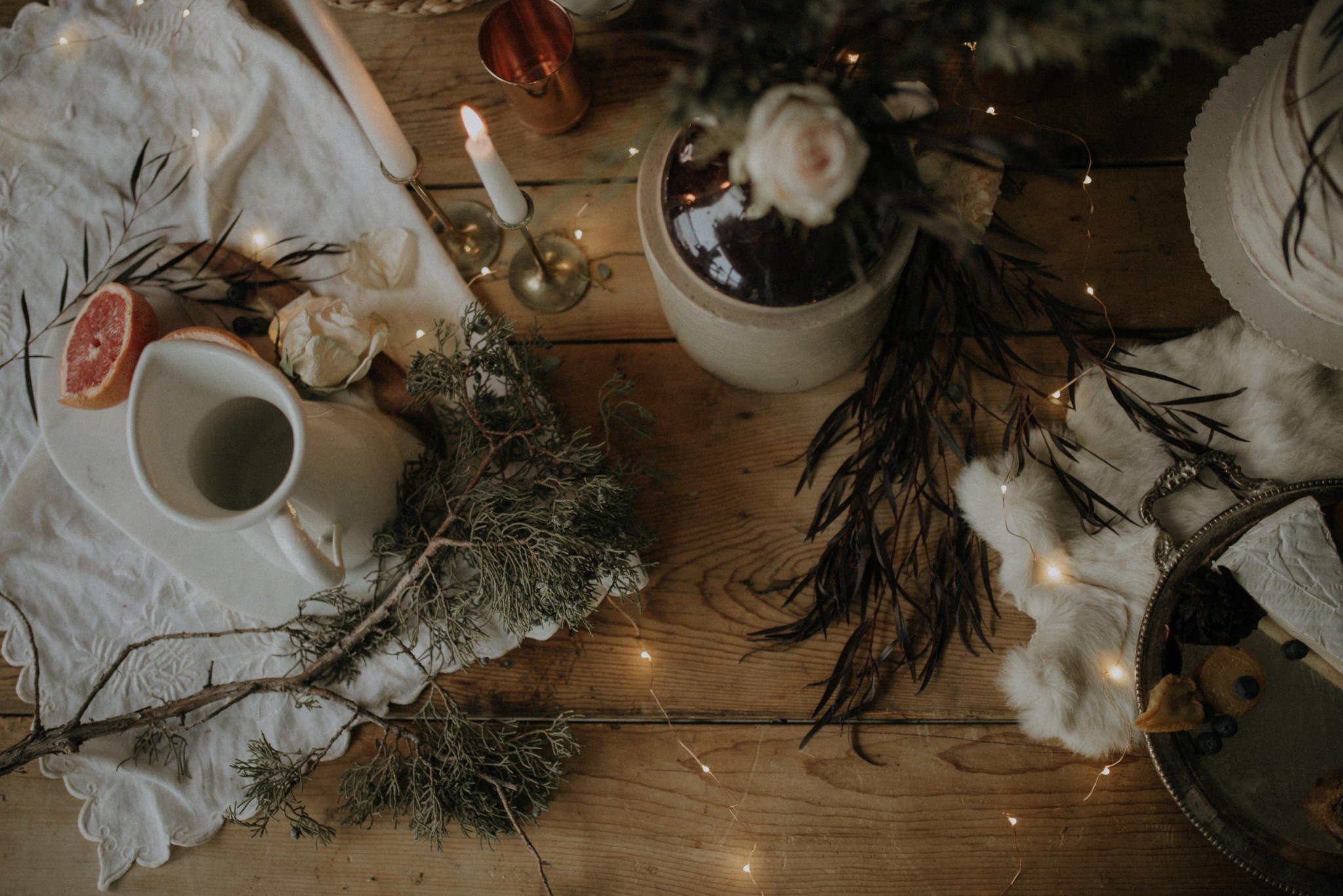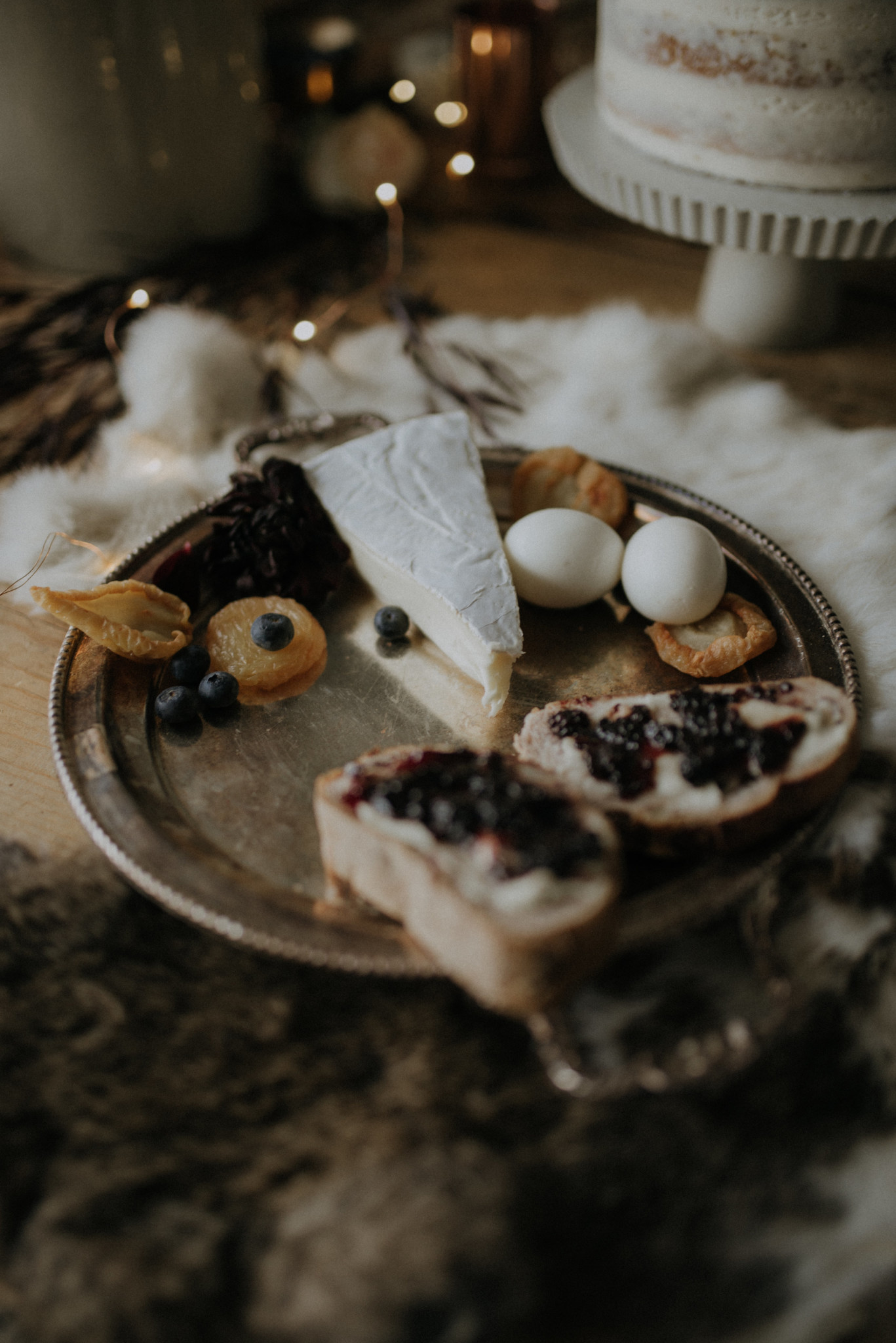 Photo:@taylorholleyphotography
Film: @skye.films
Model: @saammwiches
Design: @havenwoodesign.co
Dress: @sweetcarolinestyles
Florals: @thepottedpansy
Backdrop: @foxheroncollective
Macrame: @bonfireheart.co
HMUA: @cassandraskyway
Head piece|Veil: @dananihandmade
Cake: @rockstarcakery